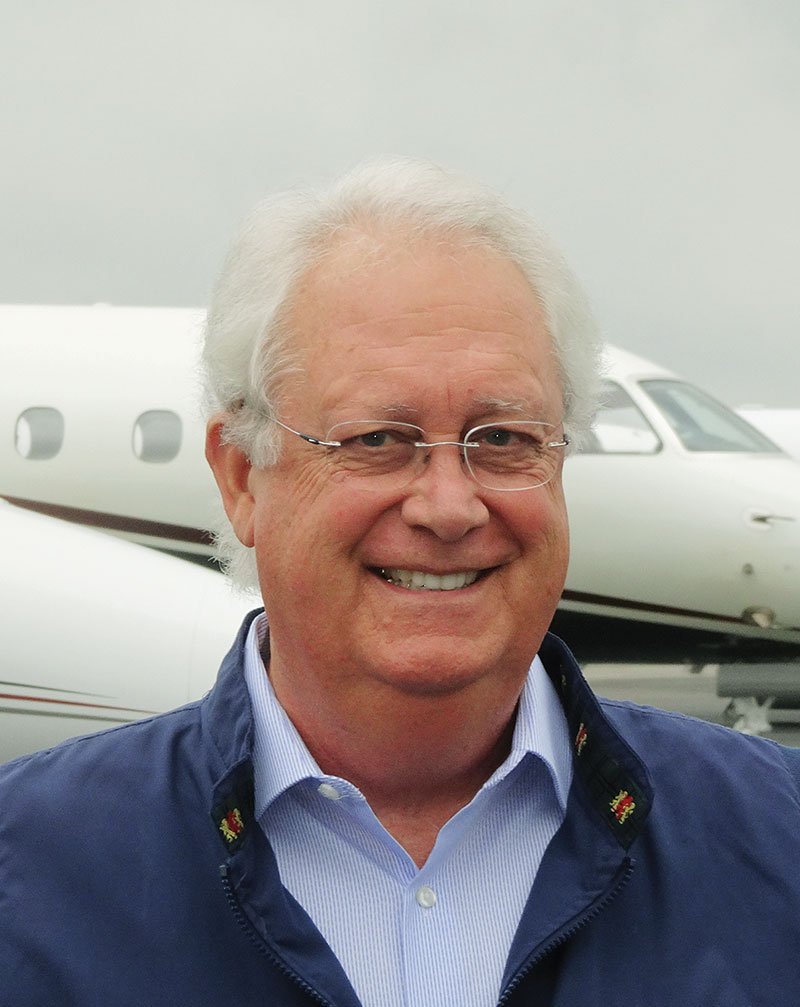 Maness to Retire as Airport Manager (Again); Search Begins for Replacement
November, 2019 – The Moore County Airport Authority announced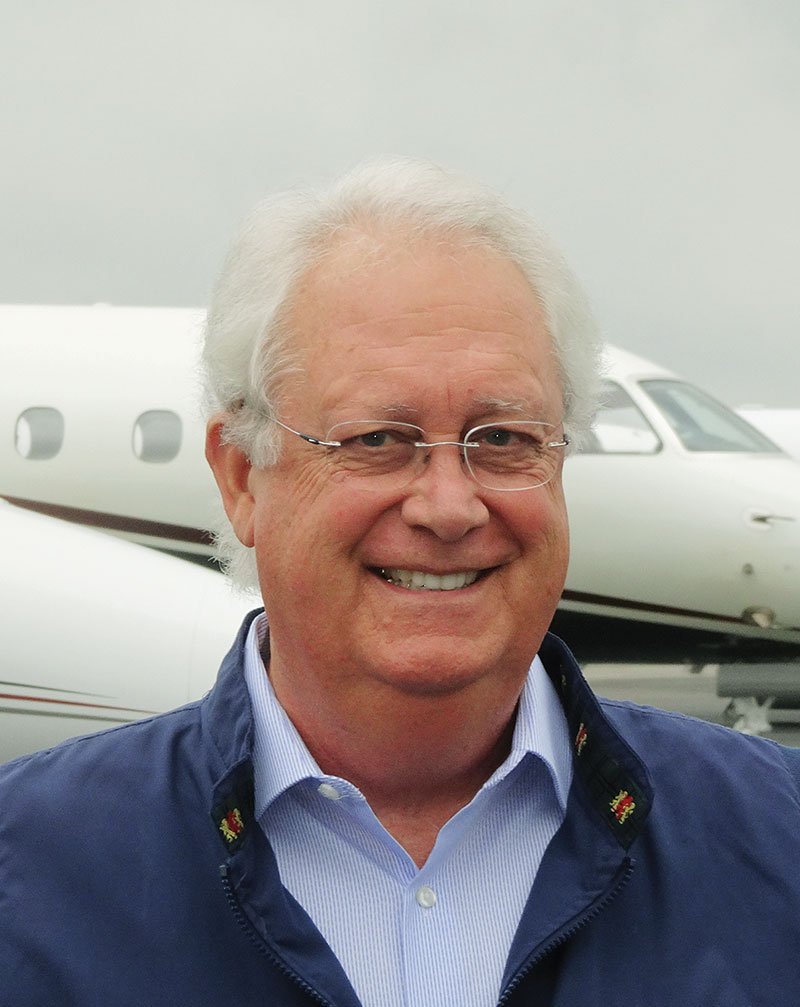 today that airport manager Ron Maness, who has been a fixture at the airport for almost two decades, plans to retire early in 2020. The Authority has hired an aerospace executive recruiting firm to conduct a professional search for his replacement. Importantly, Maness has offered the airport a very flexible schedule for his retirement plans and is providing the airport with a lengthy period to find his replacement. In the interim, he will work through the transition and be involved in selecting the next Manager.
Maness has been the airport manager three times. He first served from 2004-2005, and then was recalled to US Airways. He returned to the airport and served from 2010 to 2012. Most recently, he rejoined the airport in 2018 to the present. He also was a consultant to the airport for the 2014 U.S. Open.
Tom McPherson, chairman of the Airport Authority, credits Maness for the recent success of the airport. "We have been extraordinarily lucky to have a talent like Ron Maness running the airport," he explained. "He is such a people-person; he takes care of customers and his team. He also goes out and speaks at the schools, the Rotary Club and more. Plus, nobody knows more about aviation than he when dealing with the State or the Federal Aviation Authority. He will be very hard to replace!"
In addition to his third retirement from the Airport, Maness has "retired" twice from US Airways.
"I guess I'm a failure at retirement," Maness acknowledged with a cheery grin. "I keep retiring and then keep going back to work."
Maness feels the airport is in great shape today. He supervised a $2 million construction project which fixed a decade-old problem with storm water erosion. He is finalizing a twenty-year Master Plan for the airport. The hugely popular Festival D'Avion, now in its third year, is expanding and improving with each iteration. Even small events — such as the recent "Young Eagles" fly-in and the Halloween "Trunk-or-Treat" — bring huge crowds.
"Fuel sales are up, our hangars are full, we have received one grant for new taxiways and another grant for new LED runway lighting, and we're operationally self-sustaining," Maness summarized. "Things are just about as good as we could possibly hope."
Finding a Replacement
The Airport Authority has hired ADK Executive Search, a specialty recruiting firm based in Florida, to find a replacement manager. ADK has a search process dedicated exclusively to the aerospace industry and airport leadership. They also have accumulated a strong roster of industry professionals who might be candidates for this position. ADK has published a glossy, seven-page brochure about the Sandhills and the Airport Manager opening.
"This is not an easy job," McPherson explained. "Everybody knows the manager is responsible for the day-to-day operations and safety at the Airport. But the manager also must be Mr. Charming for our many high-profile visitors, helpful to the resorts in our area, and proactive with all sorts of state mandates, federal procedures and long-term funding challenges." McPherson adds the Airport Authority itself is a demanding employer. It is constantly seeking improvements in safety, capacity, capabilities, and customer satisfaction.
The ideal candidate probably will have a degree in aviation and a decade of experience in airport administration or equivalent experience. Candidates also should have experience in supervising airport engineering programs, familiarity with Federal Aviation Regulations (FAR) compliance, and a pilot certificate. The Authority hopes to have the position filled before the mid-2020. The Airport Authority expects to retain Maness in a part-time role throughout the transition as well as during the peak demands of the 2024 US Open.
Moore County Native
Maness has deep roots in Moore County. "I was born and raised here in Moore County, on a farm. We still have the farm, 200 acres, up on Deep River." Maness was in the final graduating class of High Falls High School which now is used as a local elementary school.
Flying came naturally to Maness. After Air Force pilot training he was selected to fly the premier interceptor jet of the time, the supersonic F-106. Eventually he joined the Air Force Thunderbirds demonstration team, the highest possible recognition for an Air
Force pilot.
Exiting the Air Force, Maness eventually became one of the most trusted captains for US Airways (now American Airlines). He flew eight different types of jetliners and concluded his career as the acceptance test pilot for new planes being delivered to the airline from Brazil. "Each plane was going for $40 million. I wouldn't sign it off until it was perfect. Then I'd fly it home to Charlotte."
Maness became Moore County airport manager for the first time in 2004. After just eight months on the job, the first US Open arrived and almost overwhelmed the airport with traffic and celebrities. Maness continued at the airport for a couple of years and then was called back to US Airways when they made him an offer he couldn't refuse.
Six years later Maness returned as airport manager for two more years. Right after this period the US Open returned again but, with Maness' guidance the airport was much better prepared and operations were smoother. In 2018, after the retirement of still another manager, Maness was recruited again. In every tenure, he has pushed the airport to higher levels of success.
Background: Aviation and Golf in North Carolina
Aviation and golf both go together, and both have long histories in North Carolina. Moore County Airport was built in 1929. It served as an Army training airfield during World War II. Numerous celebrities have used the airport, including Amelia Earhart. Peggy Kirk Bell, one of the pioneers of the Ladies Professional Golf Association, flew from the airport and was the first professional golfer of either gender to pilot a plane to tournaments.
For more details, contact the Moore County Airport at (910) 692-3212.