Current Job Opportunities
Line Service Technician – Full-Time

Please download our Job Application Form to fill out and email along with relevant material to cmeyers@moorecountyairport.com
GENERAL DEFINITION AND CONDITIONS OF WORK:
A line service technician performs routine checks of the Airport and is responsible for guiding, towing, parking, greeting and organizing aircraft that's arriving and/or departing from an airport gate or ramp.  Ensures fuel trucks are stocked and prepared to distribute fuel safely and efficiently while performing quality control checks.  Conducts visual inspection for any damage to aircraft. Line service technicians also perform light maintenance and assists by providing customers service to include:  handling luggage, providing transportation between gates or terminals, giving patrons directions, interacting with lobby attendants, conversing with pilots, and greeting passengers who are entering or exiting terminals.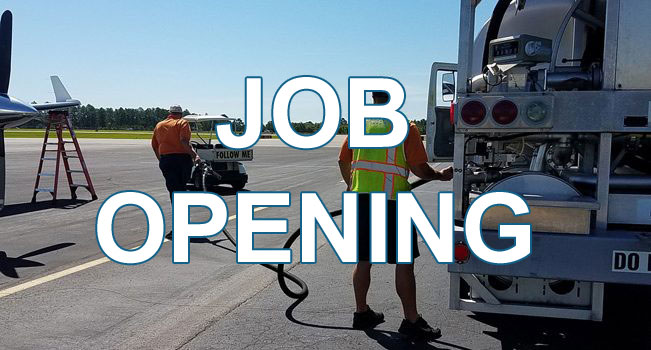 Facility Maintenance Technician Assistant – Part-Time Resource
Please download our Job Application Form to fill out and email along with relevant material to cmeyers@moorecountyairport.com
GENERAL DEFINITION AND CONDITIONS OF WORK:
The Facilities Maintenance Technician is responsible for performing routine building & grounds maintenance tasks. Performs a variety of routine semi-skilled maintenance for Airport facilities, including, but not limited to, grounds maintenance, carpentry, painting, plumbing, electrical work, and the planning and implementation of preventative maintenance measures. Performs general cleaning and other tasks as assigned.